ADB's high quality sealants meet international standards. We use cutting edge technology during the manufacturing process. We also have a team of professionals who conduct research and development studies to determine the best way to produce sealants for our customers' satisfaction. Our sealants are used both on the household and industrial levels. Sealant products include;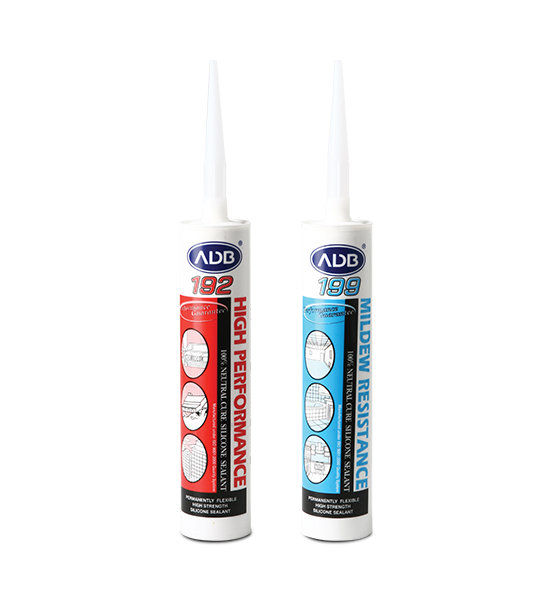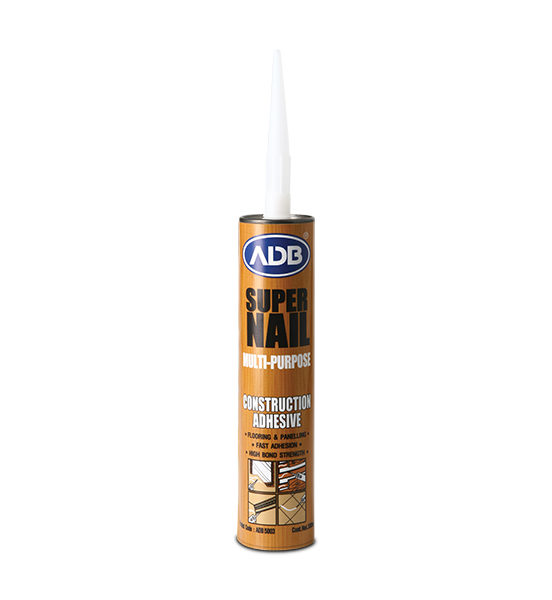 Super Nail Construction Sealant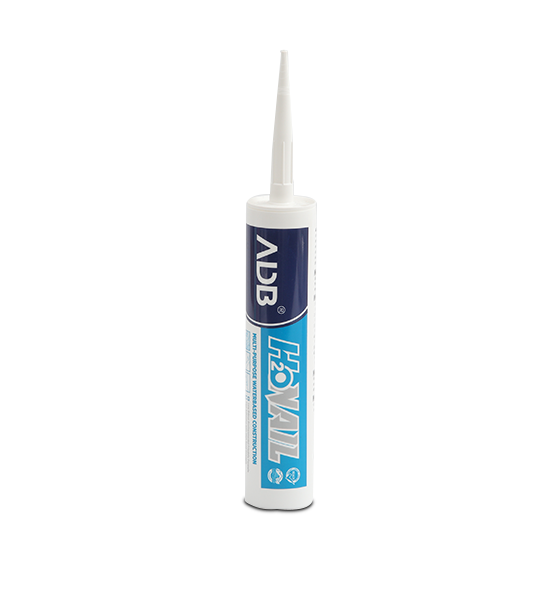 Water based Construction Adhesive
ADB ACETIC SILICONE SEALANT : 103 / 104 / 108 / GP

A all purpose silicone sealant suitable for sealing, bonding, repairing and mending of glass and
window construction, double glazing in windows, aquariums, shower screens and sanitary ceramics.
It exhibits an excellent adhesion to glass, tles, ceramics, fibreglass, aluminum, non-oily woods,
painted surfaces, plastics and other non-porous surfaces.
ADB NEUTRAL SILICONE SEALANT: 192 /199
Silicone sealants are suitable for adhering, sealing, and repairing glass panes, windows, window frames, fish tanks, and screens. The ADB 103 has strong cohesive properties which make it suitable for glass, terracotta, ceramics, wood with rough surfaces, painted surfaces, non-porous surfaces, and more.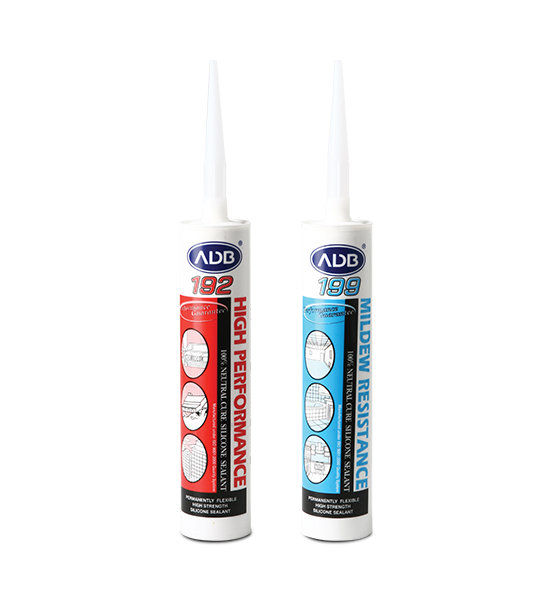 ADB ACRYLIC SEALANT: 788 / GAP FILLER
A one component based on acrylic emulsion, the product almost odour free and is not corrosive to ward metals. After application the product forms a tough plastic rubber by evaporation of water from sealant. It can be used with wood, window sills, concrete, cement, aluminum and UPVC.
ADB SUPER NAIL CONSTRUCTION SEALANT
A gunable contact type adhesive that will not slump on vertical surfaces. It has been formulated to bond to a variety of common construction materials. It can be used with wood, plastered wood, particleboard, masonry, aluminums, galvanized iron, steel, concrete, fibrous cement sheeting, wall, brick, concrete and floor paneling. Safe to use on foamed polystyrene and mirror backed tiles.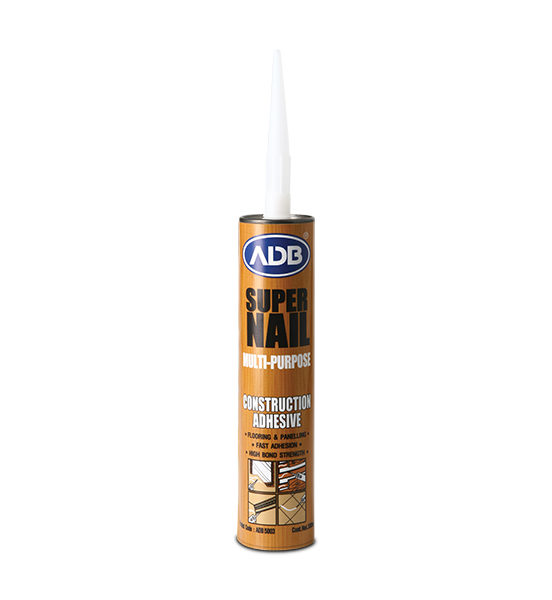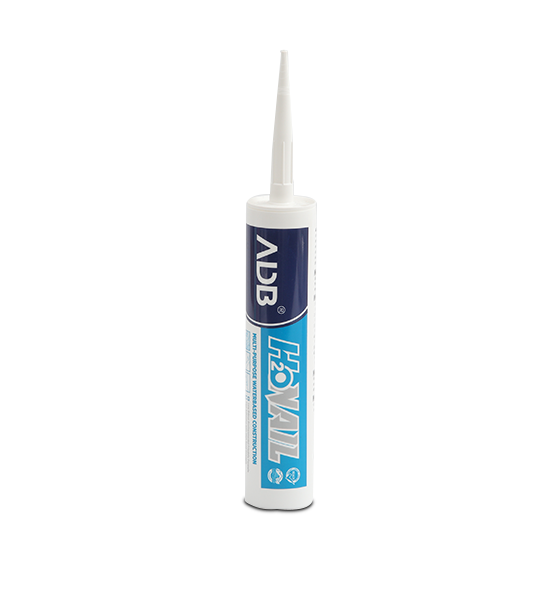 ADB Water based Construction Adhesive
ADB H-NAIL is a one-component, ready to use, water based construction adhesive, no need of nails and screws for decorating and DIY applications.
ADB H-NAIL is almost odour free and environmental friendly. It can be painted with water-based coating.
ADB H-NAIL Creates high bonding to various types of substrates such as wall panel, ceramic tile, particleboard, timber, glass, mirror, plywood, some plastic, concrete and so on.
A high performance moisture curing one component Polyurethane sealant and adhesive suitable for bond-ing windshield to Vehicle Bodyshells (direct glazing) sealing, seam sealing and simple bonding application.
ADB's high quality silicone sealants have premium quality. It is durable and can withstands for more than a decade, making it suitable for buildings and the construction industry. We have a special formula including acetic silicone sealant and neutral silicone sealant grades. These products have their own special properties which customers can select to match their project's requirements.
ADB TOPZIL A+ is an acetic silicone sealant that can be used in environments with tough weather conditions, such as in construction projects. It is highly flexible, dries quickly, and has excellent cohesion. It is therefore suitable for glass, aluminum, terracotta, ceramics, fiberglass, plastic, wood, and non-porous materials.
ADB TOPZIL N+/SR is a neutral silicone sealant which is suitable for sealing joints and leaks. As it has little odor and is not corrosive, the product is suitable for the metal and construction industry. It can be applied to doors, windows, wall claddings, troughs, roofs, conduits, as well as repairing certain vehicle parts, glass, aluminum, metal, tin roofs, tiles, ceramic, plastic, UPVC, concrete, and wood.
ADB TOPZIL SR is a special formula with anti-fungus properties. It can be used in environments that are hot and humid.
ADB offers a wide range of products with diverse properties for all business and industrial demands. Our products are great for both household and industrial usages.