Our high quality multi-purpose adhesives were manufactured to meet international standards with practical usage in mind.
Main products consist of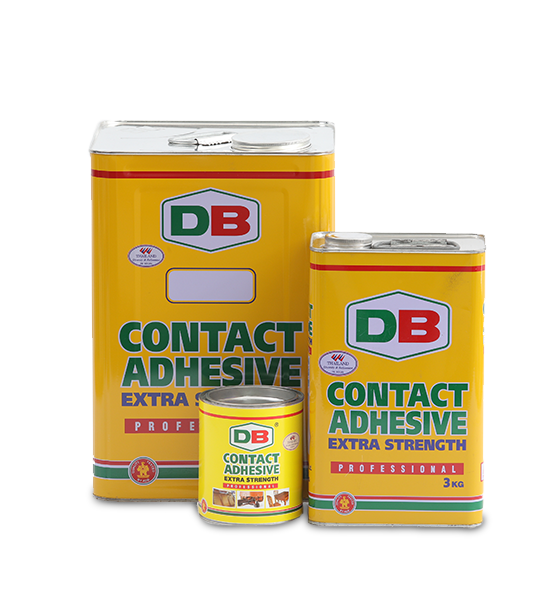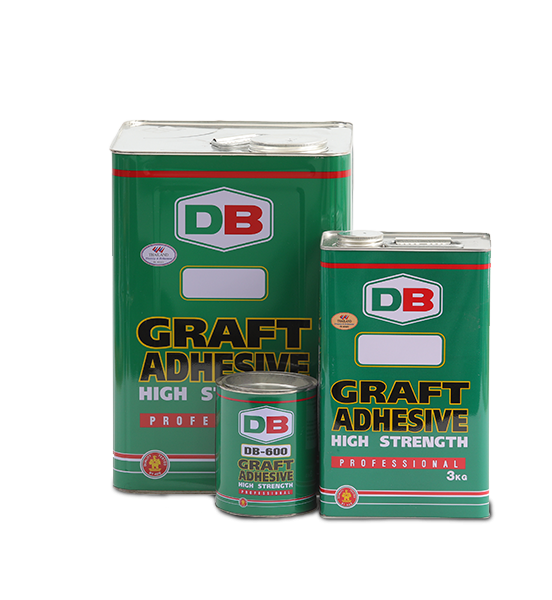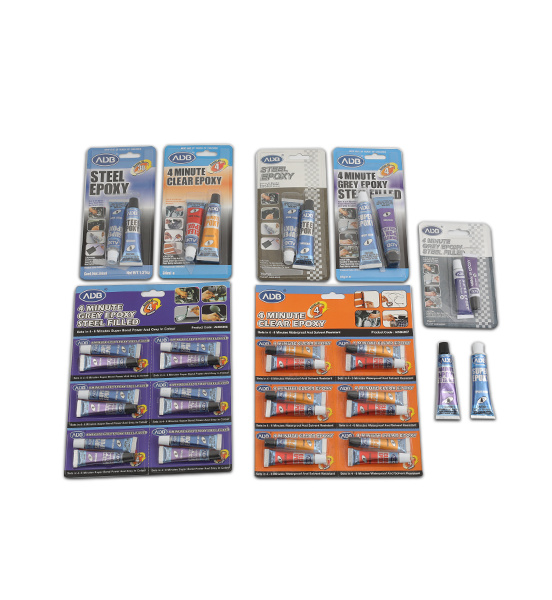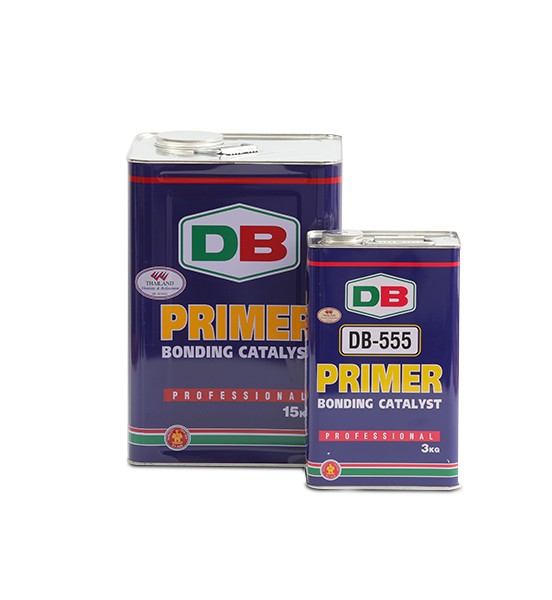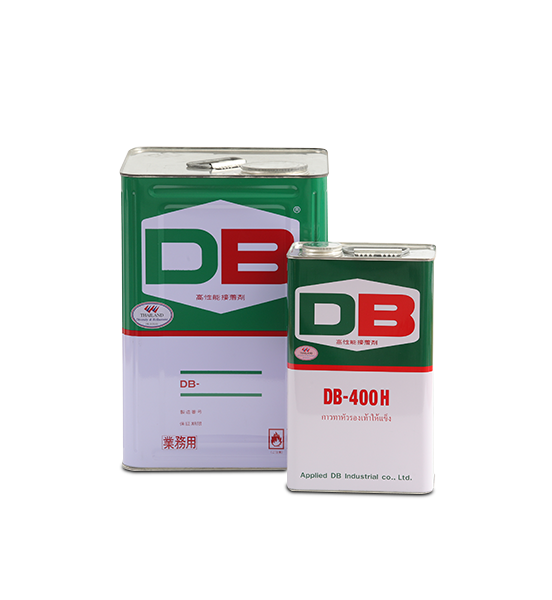 Suitable for bonding applications in many industries. They offer flexible tack time and selectable setting time, and capable of bonding a wide range of materials including porous materials with easy application. They are weather and heat resistance and provide reliable bonding strength. Offered in selectable grades for various applications such as insole bonding, long lasting bonding for shoes heel, insulation pad, headlight gasket, vinyl sheet, seat & package tray, PE foam to metal bonding, speaker assembly, rubber, leather, canvas, PVC, carpet, fiber, sponge, paper, wood, plywood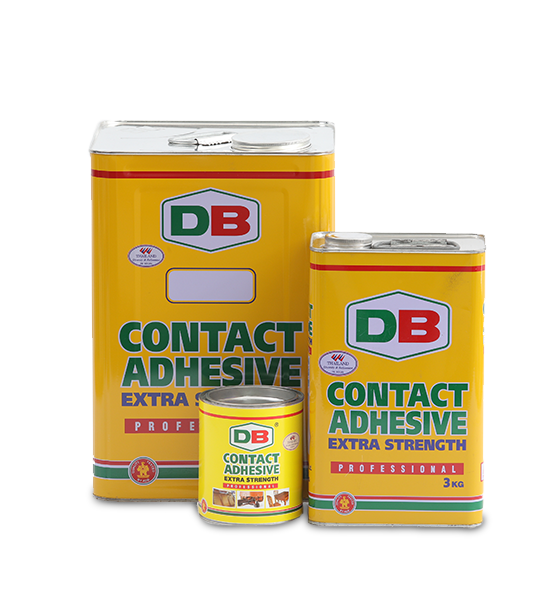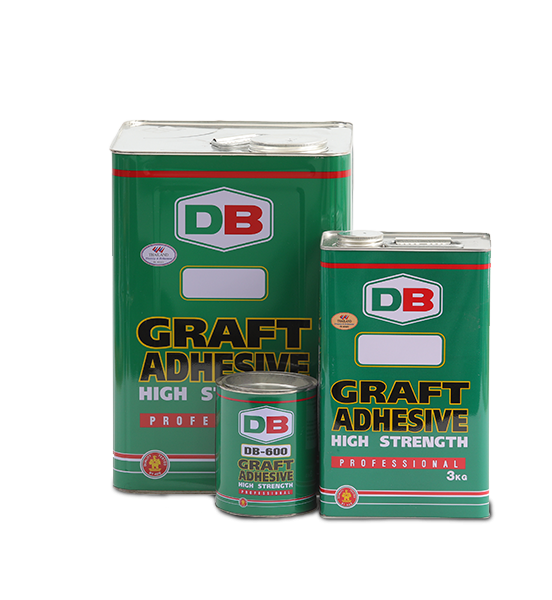 Mostly for outsole bonding in shoe industry. Also suitable for applications where bonding with Polychloroprene Contact Adhesive is less effective. The provide strong bond strength, and can be used on wide range of materials. They also prevent plasticizer migration on PVC while the application of a suitable primer, which provides stronger bonding results. They do not stain and provides excellent heat & water resistance. It's safe to work with and easy to apply with flexible tack retention time.
Polyurethane Adhesives Contact Specially formulated for providing firm initial grip and strong end bonding strength. They are fast setting with outstanding color retention and superb heat & weather resistance. They do not stain, easy and safe to work with, and provide excellent green force. They bond a wide range of materials including porous materials, and are suitable for room temperature bonding and heat-activated bonding as well. Offered in selectable grades for various applications such as outsole to shoe upper, absorbent leather & shoe bottom sole, sandals & slippers made of rubber, sponge, leather, nylon, PU, PU leather, PVC frame decoration part, etc. They also can be custom formulated to meet a wide range of applications and materials bonding.
This group consists of conduit adhesives, multi-purpose adhesives, and plastic adhesives used to adhere PVC conduits, rigid joints, and other installations that include connecting plastic pieces together. The adhesive has special properties that melt the PVC surface so that a seamless connection is formed once the pieces are joined together. This durable connection makes the conduits adhere into a single conduit so no leaks can occur. The properties of this adhesive is greater than other types as it can melt the conduit surface in the adhering process, enabling the conduit to be used in high pressure pipes such as the waterworks of high rise buildings, swimming pool pipes, and more. ADB distributes this vinyl adhesive both for industrial scales and household scales. As for multi-purpose adhesives such as those used in stationery, we distribute in smaller sized units. Plastic adhesives are used to adhere pieces of acrylic, and so on.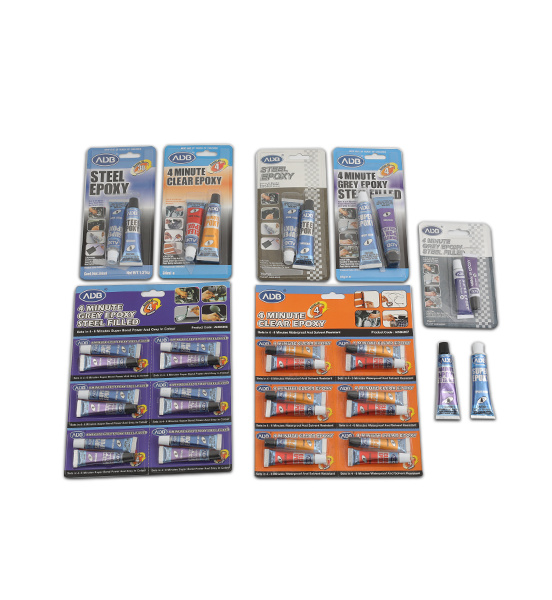 This adhesive consists of 2 parts; the epoxy itself and the hardener, which must be combined at a suitable ratio to set the adhesive at its best efficiency. Epoxy adhesives have high adhesion properties as well as are greatly resistant to heat and chemicals, hence its popularity in the industrial sector. Epoxy adhesives can be applied onto wood, metal, terracotta, glass, plastic, etc.
As its name suggests, primers are use to prime or prep a material's surface prior to adhesion in order to make the surface more suitable for gluing and to help the adhesive attach with heightened effectiveness. Users only need to apply the primer onto the required workpiece and wait for it to absorb into the area before applying the adhesive. Customers can also select the primer's properties to fit their project for aesthetic and strength purposes.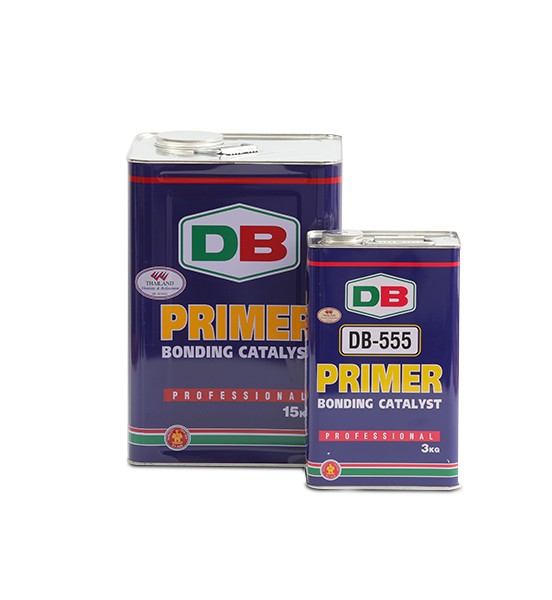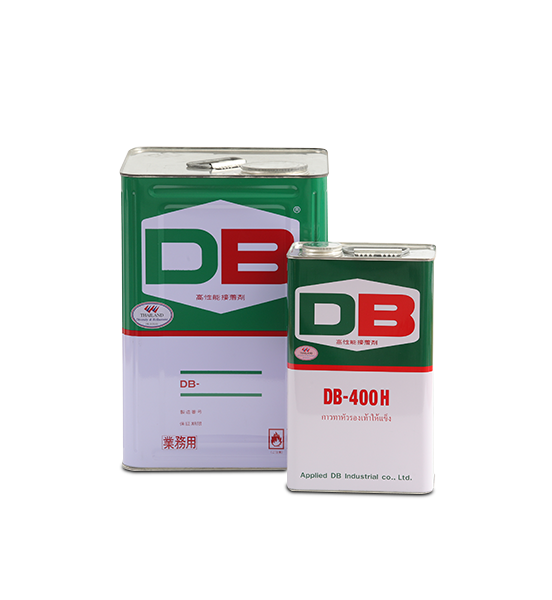 Thinner is a liquid that quickly evaporates and is used as a solvent with adhesives to thin out the adhesive into a liquid with lower viscosity. Apart from this, thinner is also used to wash and clean tools and equipment with adhesives stuck on them.
Hardeners are used with graft adhesives and PU adhesives which have a short setting period. Hardeners are handy for higher adhesion and better resistance towards heat and water. Moreover, the product helps prevent the adhesive from degenerating or softening after setting.